Laboratory
Institute of Palsed Power Science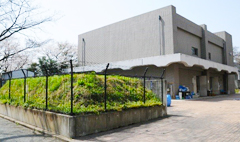 IPPS boasts world-class facilities and equipment,including the only integrated Explosion,Experimentation Facilities in a japanese university,Japan's sole Bioelectrics Research Center,world-class and versatile pulsed power basic equipment,and the world's first "mega-gravity field generator," developed at Kumamoto University. By offering our various facilities and equipment to corporate and academic researchers, IPPS hopes to widen the horizons for applications of pulsed power technologies and related academic field.
Affiliated Facilities/Organizations, Etc.
Kumamoto Innovative Development Organization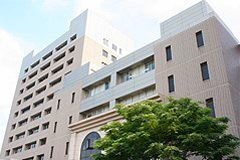 The Kumamoto Innovative Development Organization(KIDO) was established on April 1,2017 with the aim of contributing to the development of the Kumamoto region and the enhancement of its information transmission capacity,especially in the areas of industrial,human resource and local community development.
The organization consists of the innovation and Collabiration Center(KUICC),the Center for Policy Studies and the Kumamoto Regional Industrial Development Center(KRIDC).It supplies the Kumamoto region with human and intellectual resources that respond to local needs and problems,and also drives the Japanese government's Program for Promoting Regional Revitalization by Universities as Centers of Community(COC+)
International Research Center for Medical Sciences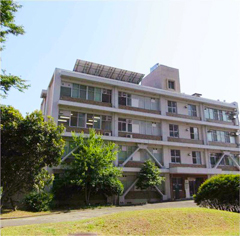 The International Research Organization for Advanced Science & Technology was founded in April 2016 for the purpose of improving international research skills in the field of natural science. This research organization strategically brings together the natural science research organizations at Kumamoto University, performs globally leading research, promotes international joint research, fosters and restructures centers for natural science research, and looks for and nurtures leading young talent under a fundamentally tenure-track personnel system. The organization also collaborates with the world's top-class research institutions and promotes expansion of globally leading unique research, the streamlining of new fields, and the fusion of research that overcomes departmental boundaries.
University Joint Education Research Facilities, Etc.
Center for Multimedia and information Technologies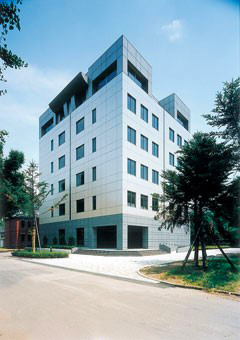 As the central backbone for intelligent networking at Kumamoto University, the Center for Multimedia and Information Technologies promotes the investigation of advanced technology for computer-aided education, multimedia information processing and network communications. In addition to teaching basic computer and networking skills, the center also facilitates computer access, operates the university network systems, and promotes cooperation with local communities.
Center for Water Cycle,Marine Environment,and Disaster Management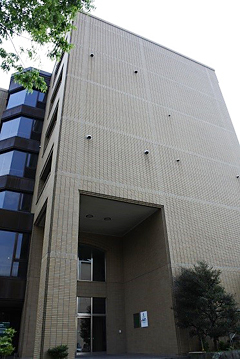 At the Kumamoto Center for Water Cycle, Marine Environment, and Disaster Mitigation, we practically and comprehensively promote research into Kumamoto's unique underground water cycle, coastal environment, disaster mitigation, and regional development, and we use these academic findings to nurture students and members of society, while also disseminating and developing these results domestically and internationally, including in the Asian Monsoon Region, and through these activities aim to contribute to creation in Kumamoto. We also support the revitalization of the regions damaged in the 2016 Kumamoto earthquakes.
Magnesium Research Center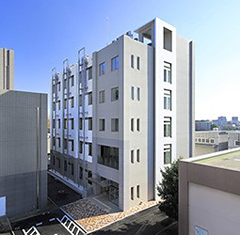 Our facility has all the latest production,processing,and analytical equipment needed to make world-class magnesium alloys.We cover four areas of research-alloy design,alloy evaluation,property control,and structuring-which allows us to cover both the upstream and downstream aspects of alloy development,This means that we are able to research both the fundamentals and applications of the latest magnesium alloys,including our own KUMADAI magnesium alloys. We are an international core research center and a global leader in reserch. We are involved in educational activities that include postgraduate programs,promotion of cooperation between industry,academia,and goverment,especially with regard to environmental contributions,and international collaboration,with the goal being global development that originates in East Asia.
Environmental Safety Center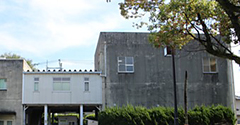 The Environmental Safety Center was established in 2001 to manage environment and safety issues at the university and its surroundings.The center aims to maintain a satisfactory setting for students studying at the university as well as ensure the safety of its staff and students,and in doing so,contribute to the overall promotion of eduvation and research.
Kurokami Radioisotope Laboratory
Kurokami Radioisotope Laboratory was established in 1955 as an experimental laboratory of the Faculty of Engineering in order to promote radioactivity research with the onset of the atomic bombings in Hiroshima and Nagasaki and the nuclear testing in Bikini Atoll. Subsequently constructed facilities included a neutron irradiation experiment laboratory, making it an inter-university facility called "Kurokami Radioisotope General Laboratory" in 1960. The Kumamoto University Institute of Resource Development and Analysis Radioisotope Center were completed in 2003.
The laboratory currently contributes to the development of both natural science and life sciences by introducing various kinds of radioactivity measurement systems and DNA analysis systems using neutron sources, gamma sources, and radiolabeled compounds. Staff conduct collaborative studies, experiments, and teaching for both education and research purposes using radioactivity and radiation, while conducting the safe management of radiation. Research designed to improve safety management techniques for radiation to secure public safety is also developed.
Faculty of Engineering-Affiliated Facilities
Engineering Research Equipment Center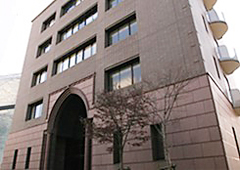 Founded as a facility for shared use of research equipment belonging to the Faculty of Engineering, the Engineering Research Equipment Center facilitates smooth and efficient shared use of research equipment through centralized control, while also acting as a central point for projects from a number of laboratories, thereby promoting advanced research and effective education.
Center for Global Communications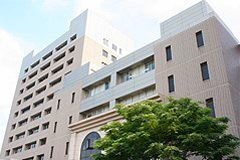 At the Creative Engineering & Design Education Center, all-Faculty courses (basic engineering, engineering English, COC), fundamental department courses, and sub-education programs (creative design, regional revitalization, disaster prevention and mitigation, global development, etc.) are offered to all departments of the Faculty of Engineering. Additionally, the Monozukuri Education that was held at the Faculty of Engineering-affiliated Global Monozukuri Education Center, as well as Global Education programs like international admission programs, high school/university collaboration programs, global personnel special programs, etc., are also held through this Center.
Central Factory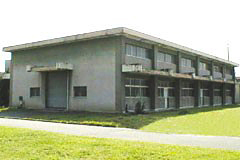 The Central Shop, together with the historic Faculty of Engineering, supports the research and education of the Faculty of Engineering from a variety of angles so that they can respond to the advanced equipment production technologies of the 21st century.
The Central Shop has three roles: 1) Research Support, 2) Education Support, and 3) Other work related to equipment production
1. Research Support
We are contracted for production of equipment (parts processing) for devices, machines, tools, etc., and lend out machining tools and other equipment (including guidance on how to use the equipment). Because the Central Shop is within the Faculty of Engineering and production costs are cheap, it can play a big role in carrying out research.
2. Education Support
We support hands-on education for equipment production.
3. Other work related to equipment production
We handle restoration, preservation, and maintenance of the Important Cultural Property machining tools in the old Machine Testing Shop Building and support technical lectures inside and outside the University.